Description
Jake Morley Many Fish To Fry is a very strong debut from this favourite of the live circuit.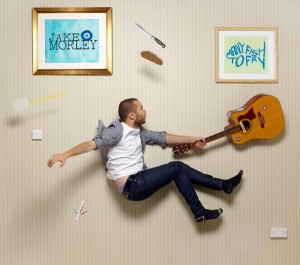 Recorded 'as live', 'Many Fish To Fry' is a big, open sounding album, jam-packed full of great pop songs, from the poignant 'This City' through to the feel-good 'I Saw Something', via a full choir on the upbeat 'Feet Don't Fail Me Now'. Produced by award winning producers Phill Brown and Calum MacColl, this edition is packaged with a DVD that features a full live concert, videos, photographs, full lyrics and and an interview in which Jake reveals the inspiration for his songs.
Jake Morley's 'lap style' guitar playing is jaw-dropping but it's his songs – the hook-filled melodies and poetic lyrics – that are growing his fan-base and reputation internationally.
Jake Morley Many Fish To Fry track listing:
The Light
Feet Don't Fail Me Now
I Saw Something
Reeling
This City
Freddie Laid The Smack Down
Pondering On A Scenario In Which I Am The Hero
Sideline
Be With Me Once More
Many Fish To Fry
Inside My Mind