Hafdis Huld sings title track of The Borrowers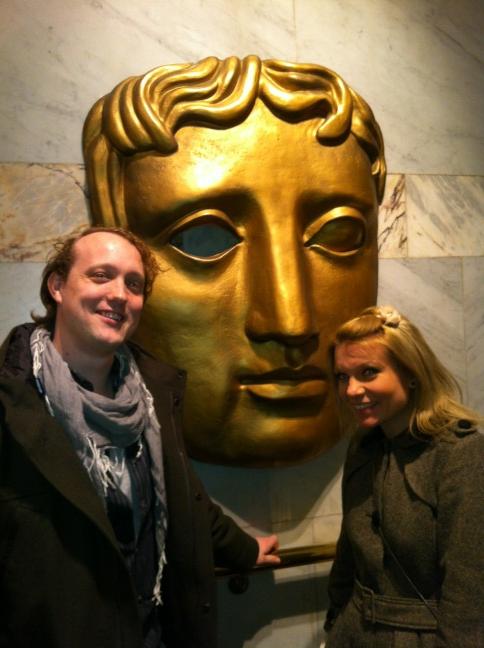 Hafdis, Alisdair Wright and I went to BAFTA last night, home of talented film makers, for a cast & crew screening of the new film of The Borrowers made by Working Title Productions. Hafdis sang and Alisdair produced the title track, a beautiful and delicate version of 'Have Yourself a Merry Little Christmas' which sounded absolutely lovely and fitted so well over the title credits. The film has its TV debut on BBC1 on Boxing Day at 7pm and I thoroughly recommend it for happy family viewing. The story has been updated very well for a modern audience and there are some great humorous touches in the film that will make it ring true for all teenagers and their parents.
And of course we couldn't resist the opportunity for a photo with the iconic BAFTA face . . .