Hafdis Huld 'Variations' out now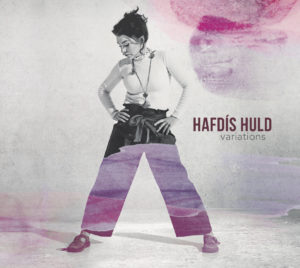 Hafdis Huld's new album, 'Variations', is out now. Hafdis's fifth studio album is a collection of her own versions of songs by other artists. Consistently different, she and producer Alisdair Wright devised simple arrangements that focus attention on the lyrics, often revealing stories with surprisingly dark and twisted undercurrents beneath the smooth surfaces.
Fearless covers of power ballad giants Dolly Parton, Tina Turner, Queen and Whitney Houston sit remarkably comfortably alongside more eclectic choices.  Unexpected songs from The Divine Comedy, Loudon Wainwright III, songwriters' songwriter Boo Hewerdine and the Walrus of Love himself, Barry White, serve to underscore the fact that Hafdis loves to shake things up.
To download or buy a copy on CD, go to: https://redgrapemusic.bandcamp.com/
More Information about Hafdis Huld:
Official website: http://www.hafdishuld.com
Facebook: http://www.facebook.com/hafdismusic
Instagram: http://www.instagram.com/hafdishuld
Twitter: http://www.twitter.com/hafdishuld