How Hard an Artist Needs to Work or Why I Love My Job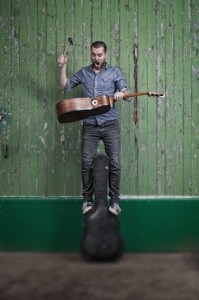 I just stumbled across Manilla PR's tumblr posting from late last year and thought it was worth sharing again in full. It encapsulates one of the things I love most about my job – working with great teams of artists/musicians/producers/agents/promoters/PRs/distributors, and the music lovers who continue to support the artists by coming to gigs, buying music, sharing tracks, writing blogs, posting reviews, telling friends about them, giving feedback and generally caring about great music enough to get involved.  Thank you to every single one of you.  You make it all worthwhile.
How Hard An Artist Needs To Work
If you thought having a PR campaign was the only thing you needed to breakthrough in the music industry, then take a look at how Jake Morley's 2012 panned out and just how busy he needed to be to stay on the media radar….
January: the somewhat chaotic but delightful BBC Radio London live session and the rather better organised Three Counties Radio session
February: the packed out HMV Next Big Thing Headline at the Jazz Café followed swiftly by the BBC Club Showcase and the Virgin Red Room, before Jake headed off on his radio promo tour being interviewed by over 20 local radio stations around the country
March: the release of 'Feet Don't Fail Me Now' single, with several plays on Radio 2 and great regional radio coverage
April: finally the album & DVD is released (looking and sounding wonderful), followed by the 'Secret Open Mic' tour and Record Store Day activities, plus a mass of online coverage of the album & upcoming tour
May: the release of the limited edition 'Ghostess' live studio sessions EP which sold out in record time,  the slightly curtailed tour but 13 fantastic gigs that finished up with several sold out nights and a storming support for Newton Faulkner.  The online and regional radio support was hugely positive.
June: the festival season starts with Big Session and Isle of Wight (long long queues but nobody panicked)  with Hop Farm sneaking into the end of the month.  The launch of the 'At Your Place' competition to win one of 5 house concerts that kicked off a frenzy of tweeting and Facebook comments
July: festivals, festivals, festivals – Latitude, Summer Breeze,Tonefest, Secret Garden Party, Gossington (just made it despite the Olympic opening ceremony).  The final remaining copy of the 'Ghostess' EP is auctioned off in aid of Nordoff Robbins and raises an amazing £500.
August: over to Ireland for some really well received gigs with Liz Lawrence (plus quite a lot of Guinness and a few tequila shots) followed by the five competition winners' house concerts.  Plus managed to squeeze in a couple more festivals before heading to the South of France for some particularly picturesque gigs.
September: the marvellous sold out gig at The Social with the posters and post-cards that the fans were thrilled with.  A couple of other gigs about as far west and east as the UK allows, and (yet) another festival.  A 4 page feature in Acoustic Magazine shows off the new press photos to great effect.
October: Despite concentrating on writing for the next album, Jake managed to squeeze in the Cheltenham Literary Festival (NB: always remember to take a guitar to a gig ….)
November: Transmission of Sky Arts Mariella Frostrup's Book Programme with Jake as guest artist, Shepherds Bush Empire supporting The Magnets, a performance at the opening of a new Bob Dylan exhibition and a couple of private gigs (still concentrating on writing though)
December: Lots more writing and plans taking shape nicely for 2013 with new singles and a new album in the planning, with just enough time to do some Christmas shopping ….
http://manillaprltd.tumblr.com/post/38374765766/how-hard-an-artist-needs-to-work