Peggy Seeger – Women in Music Award Winner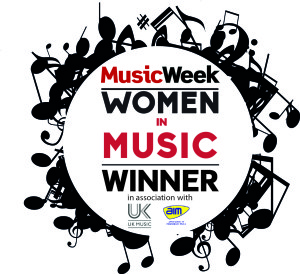 On Friday we were privileged to attend the inaugural Women In Music Awards, to witness Peggy Seeger receiving the artist award for 'Creative Inspiration'.  She was presented with her award by the legendary Billy Bragg who praised Peggy's long history as a musician, feminist and left wing campaigner.  Other warm tributes came from influential radio presenters Mark Radcliffe, Bob Harris and Mike Harding, singers Rufus Wainwright and Martin Carthy, human rights campaigner and lawyer Dame Helena Kennedy, miner's leader Arthur Scargill, as well as grandsons Jamie MacColl (Bombay Bicycle Club) and Fraser MacColl (Jungle) and Peggy's sons Neill and Calum MacColl.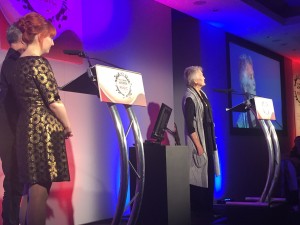 Many thanks to Award sponsors Music Week, Association of Independent Music (AIM) and BPI.