Red Grape Management is proud to currently represent the following artists:
Peggy Seeger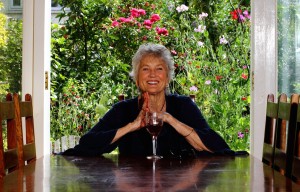 Peggy Seeger is one of the iconic voices of British and American folk music. Now in her 80s, her contribution to the world of folk is without parallel. Peggy's family connections are impeccable in folk, classical and pop music. She is daughter to avant-garde composer Ruth Crawford Seeger, sister to Mike and Pete Seeger, wife to Ewan MacColl who wrote First Time Ever I Saw Your Face for her and with whom she had three children and now grandmother to a fourth generation of successful musicians. She is well known for her evocative renditions of Anglo-American folksongs and for her activist song writing, especially in the field of feminism. 'Gonna Be an Engineer' and 'The Ballad of Springhill' were ground breaking songs that continue to be relevant in the 21st century.
http://www.peggyseeger.com
http://www.facebook.com/peggyseegermusic
http://www.twitter.com/peggyseeger
www.youtube.com/PeggySeeger
Hafdis Huld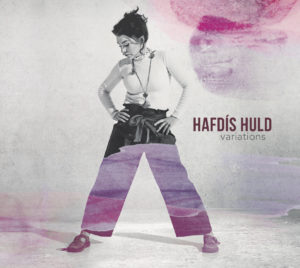 Hafdis Huld may look as sweet as pie but Iceland's premier acoustic artist has a wicked line in understated scorn and a vibrant streak that keeps the proceedings refreshingly off-balance. Her international profile has grown rapidly and she now has fans in over 65 countries around the world and over 21 million Spotify streams.  She regularly updates her Facebook and Twitter followers with the goings-on around her isolated cottage situated on the side of an Icelandic mountain.
https://www.facebook.com/Hafdismusic
http://www.youtube.com/hafdishuld
http://www.twitter.com/hafdishuld
Luke Concannon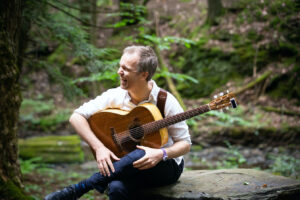 When you're Ed Sheeran's hero and one half of cult underground folk hip hop act Nizlopi with a #1 single, you've got a tale to tell. Yet hope and triumph often sit alongside loss, self-doubt, anxiety and anger. Luke Concannon's story is a complex one. After experiencing the highs of fame and success as a songwriter in his 20's, the subsequent heartbreak of losing his band and community was tough. He hitchhiked to Palestine, volunteering as a peace worker in the West Bank. After meeting the American classical singer Stephanie Hollenberg on holiday, he followed her back to the USA where they married in 2018. His struggle back to a place of belonging has resulted in a deep understanding that it is the interplay of light and dark that make us whole.
Website: www.lukeconcannon.com
Facebook: www.facebook.com/lukeconcannonmusic
Twitter: www.twitter.com/lukeconcannon
Instagram: www.instagram.com/lukeconcannonmusic
YouTube: http://www.youtube.com/c/LukeConcannonmusic
Spotify: https://open.spotify.com/artist/7hVQ6cMrCGnsr8dkOzXmOE?si=A8FyyxUeS62aStWPUbF6sg