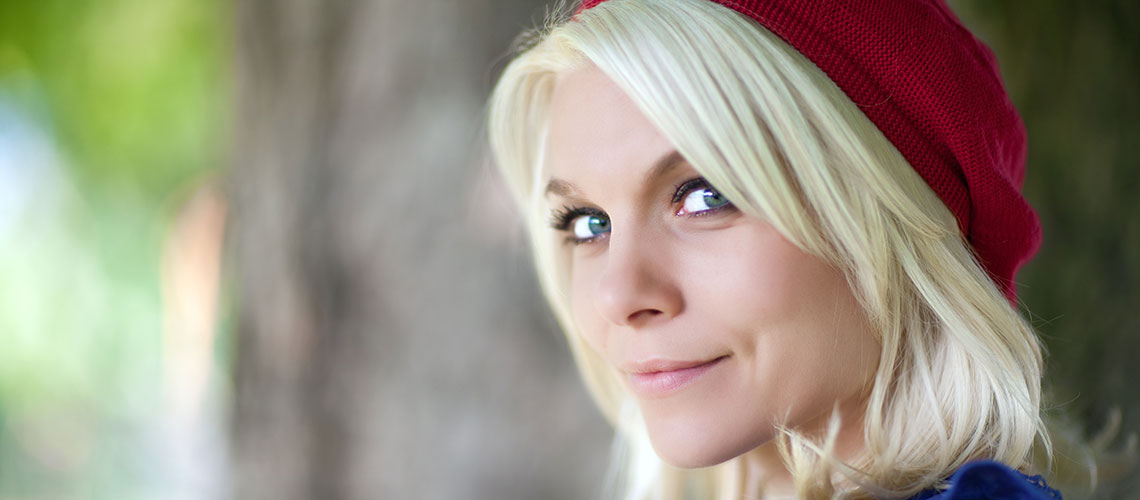 Hafdis Huld was born in Reykjavik, Iceland. Hafdis joined iconic nine-piece collective Gus Gus when she was just 15 years old. She spent the rest of her teens touring the world. On leaving the band, Hafdis Huld collaborated with FC Kahuna, co-writing their singles 'Hayling' and 'Machine Says Yes'. She later worked on projects with dance producers Ewan Pearson and Tom Middleton.
Hafdis' debut solo album, 'Dirty Paper Cup' was written with several high profile collaborators. These include Chris Corner from Sneaker Pimps, Pascal Gabriel, Jim Abbiss and others. The album won 'Best Pop Album of the Year' at the 2007 Icelandic Music Awards. It also received national radio play on BBC Radio 1, Radio 2 and 6 Music. Phil Jupitus described her as the "most mental guest" ever to have graced his radio program.
Hafdis Huld second album, 'Synchronised Swimmers' explored bigger sounds with a full band.  It received glowing reviews across the media. Synchronised Swimmers expanded her fan base across the world after it was licensed to several independent labels across Europe, the USA and Canada.
What the critics say about Hafdis Huld . . .
"I love her – she's an Icelandic Cerys Matthews" Steve Lamacq, BBC Radio 2
"A lovely album." – Mark Radcliffe, BBC Radio 2
"Hafdis is brilliant!" Lauren Laverne, BBC 6 Music
"I love her!" Jon Holmes, BBC 6 Music
"A dream-pop breeze – the hottest download" Sunday Times
"Weirdly wonderful" – London Evening Standard
"I couldn't wish for a more summery album…. Made my week" The Pink Paper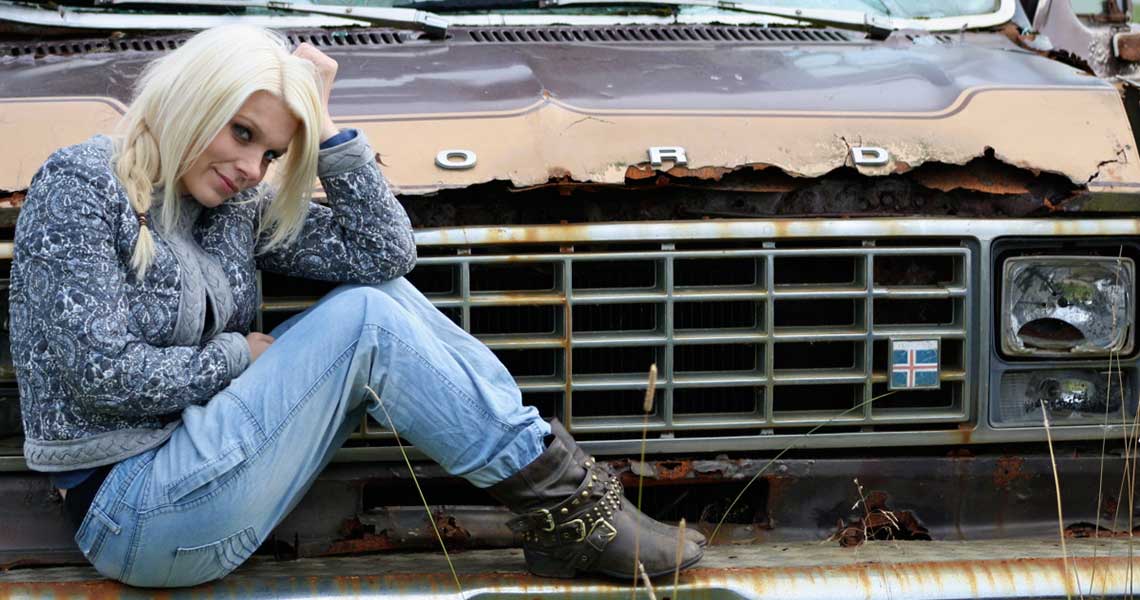 Hafdis Huld has played many of the biggest festivals across Europe including Glastonbury, The Secret Garden Festival, The Big Chill and Camden Crawl in the UK, Hultsfred in Sweden, Airwaves in Iceland, Spot Festival in Denmark, Les Femmes S'en Melent and Europavox in France and The Midnight Sun Festival in the Czech Republic.
In-between writing and performing her own material, she acted in several Icelandic films, appeared in a TV ad for Mercedes Benz, starred in a viral video campaign for Reyka Vodka and seen several of her songs used in international advertising campaigns. She was a featured vocalist on Tricky´s 2008 album Knowle West Boy and her version of 'Have Yourself A Merry Little Christmas' was used as the title track of the film 'The Borrowers' starring Stephen Fry.  In 2012 she recorded an album of Icelandic Lullabies as well as finding time to start a family.
Hafdis' worldwide profile as a uniquely talented artist is rising quickly and can only get bigger with the prospect of her third solo album, due to be released in Spring 2014.
Official website
Facebook
YouTube channel