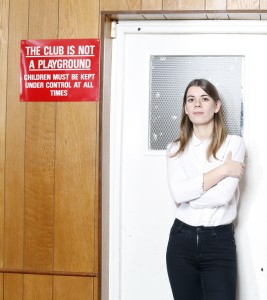 London-based artist Liz Lawrence makes hook-filled, exciting music. Playing in punk and ska bands in her early teens, she engaged in a full blown love affair with live performance. Still only in her early 20s, Liz writes mature sculpted songs with instant melodic hooks and lyrics that talk to her listeners with searing honesty and compassion.
What the critics say about Liz Lawrence …..
"Florence-minus-the-hollering, stomping stage routine hinting at a feisty little madam beneath the adorable, heavy fringe-adorned veneer, promising a new starlet in the making" – Q magazine
"Amazing" – Tom Robinson, BBC Radio 6
"Liz Lawrence is one of the hottest new troubadours around" – Hot Press, January 2012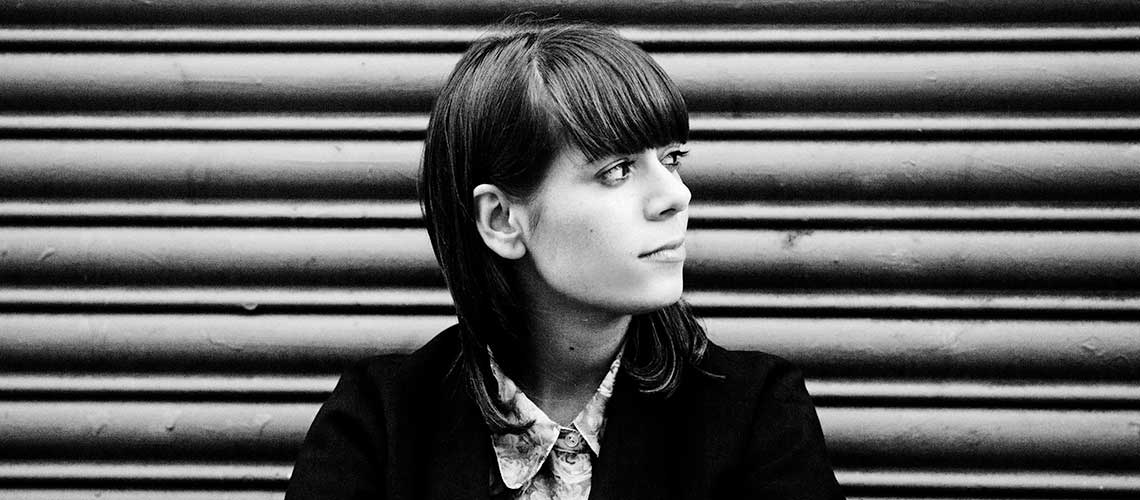 Liz Lawrence released her debut album 'Bedroom Hero' in January 2013, when it reached number 2 on the BandCamp charts. When the album was released in Ireland, three of the tracks were added to national radio playlists. A live studio EP, 'Live From No. 82' came out on the Young & Lost label, and  EP 'Health and Safety' followed on Red Grape in October 2013.
Liz has supported artists such as Scouting for Girls, James Morrison, Xavier Rudd, Ben Howard, Brooke Fraser, Young the Giant, Yoav, The Civil Wars, Jake Morley, Black and one of her idols Ani Difranco, who commented on Liz as "a beautiful artist who lives on the edge".  A number of gigs around Europe supporting the Belgian artist Milow built her a growing following on the continent.  In 2013 she was invited to play sets at Isle of Wight Festival, Secret Garden Party and Cambridge Folk Festival, as well as Radio 2 sponsored CarFest.  Worldwide recognition was helped by features such as The Mahogany Sessions and Songs From A Shed, and her track 'When I Was Younger' was used on the cult TV series 'The Vampire Diaries'.
2014 saw her touring the world for a year with the hugely popular indie band Bombay Bicycle Club. Returning from tour in 2015, Liz set up electro duo Cash + David.  The first EP is due in April 2016 on Columbia Records to be followed by an album later in the year.  There is a whole lot more to come from this power house of musical talent.
Facebook
Twitter