"This sparky woman has done so much, lived so much, crammed so much into her life. Most of all, she has informed our appreciation of British and North American folk music, like very, very few people have. Then factor in her multiple roles in illuminating the folk, political song and feminist scenes and how her songs have enriched the folk idiom, and you have somebody worth getting amazed about."   Ken Hunt, fRoots Magazine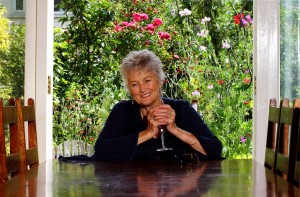 "One of the seminal figures of the British folk revival and widely regarded as something of a firebrand." Daily Telegraph
"A troublemaker and an icon…. ineluctable components of what defines the music that defines us." Metroland
"Radiant, gracious and gutsy … a truly positive force."  Karine Polwart
"A vintage and unique performer, carrying a rare but still developing tradition."  Irish Times
"She must be one of the most complete artists around today."  Belfast Telegraph
Now in her 80th year, Peggy's family connections are impeccable in folk, classical and pop music. She is daughter to avant-garde composer Ruth Crawford Seeger, sister to Mike and Pete Seeger, wife to Ewan MacColl who wrote First Time Ever I Saw Your Face for her and with whom she had three children and now grandmother to a fourth generation of successful musicians. She is well known for her evocative renditions of Anglo-American folksongs and for her activist song writing, especially in the field of feminism. 'Gonna Be an Engineer' and 'The Ballad of Springhill' were ground breaking songs that continue to be relevant in the 21st century.
The MacColl-Seeger work was seminal. From 1959 onward, Peggy and Ewan encouraged and set standards for the burgeoning UK folk revival; they trawled the USA & UK field recordings and anthologies for little-known traditional songs; they trained other singers and involved them in political-musical documentary theatre and instigated the revolutionary Radio Ballad form. Their work was halted by Ewan's death in 1989.
Following Ewan's death she formed a personal and professional partnership with Irish traditional singer Irene Pyper-Scott, with whom she is now in a civil partnership.  After 35 years in England, Peggy returned to the USA in 1994, taking up a lectureship at North Eastern University. She moved back to England (Oxford) in 2010 and she and Irene now divide their time between the UK and New Zealand. Peggy continues to tour regularly in the UK and the USA as a solo concert artist, as well as giving regular workshops on political and feminist traditions in song.
A singer and multi-instrumentalist, she is considered to be one of North America's finest female folksingers.  A woman completely at ease in her own skin, she is funny, smart, feisty, warm and wise.  She has the rare gifts of being assertive without giving offence and intelligent without making anyone feel stupid.