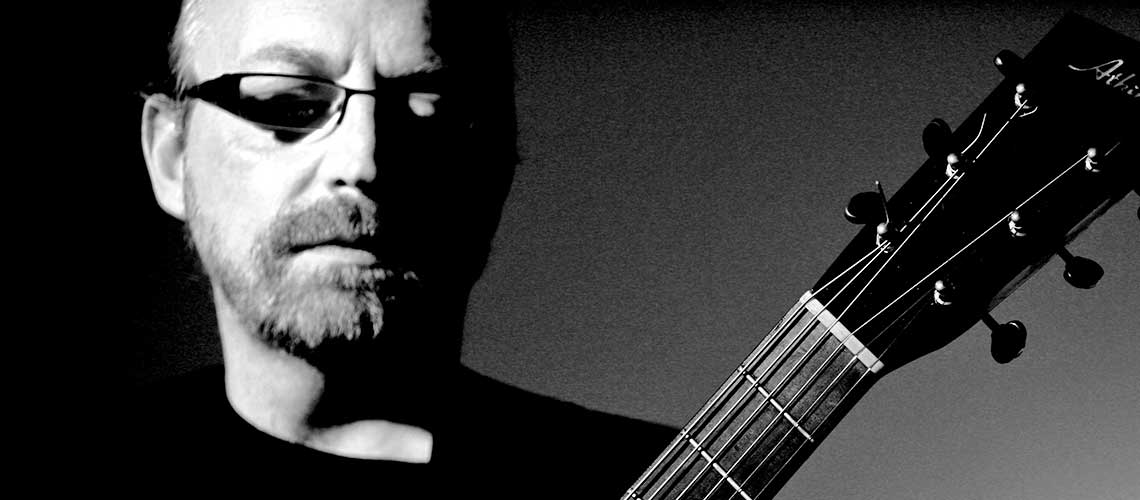 Boo Hewerdine is the hugely talented and critically acclaimed singer-songwriter whose cult band The Bible still excites passion in DJs and other music lovers, despite disbanding in the early nineties.
Widely regarded as one of the UK's best singer songwriters. Boo has consistently made his mark on the music scene. He is one of the busiest gigging musicians around, playing upwards of 200 live shows every year.  Sometimes referred to as 'a musician's musician', his songs have been covered by over 50 other artists. These include Eddi Reader (who recorded Boo's Ivor Novello Award nominated song Patience of Angels), kd lang, Natalie Imbruglia, Hepburn, Marti Pellow, Swan Dive and Suggs.
He has produced records for The Corrs and David McAlmont, scored the films Fever Pitch and Twenty Four Seven. Boo had one of his songs featured on the soap drama Emmerdale (during a particularly poignant death scene).
Harmonograph is a collection of Boo Hewerdine's recordings of songs that he originally wrote for other people. With over 400 songs to choose from, the inevitable selection process came down to which were Boo's favourites on the day. Produced by Neill MacColl, another ex-Bible member. Many of the songs feature unlikely instruments, including glockenspiel, mellotron, Indian harmonium and omnichord.
What the critics say about Boo Hewerdine's Harmonograph . . .
"I challenge you to listen to Harmonograph and not become a Boo disciple.  The ex-Bible man is nothing short of a revelation" –  5 /5.  The Sun
"Understated genius from criminally undervalued songwriter"- 4 Stars.  Uncut
"Harmonograph is full of the simple pleasures good music can bring."  The Daily Telegraph
"Hewerdine's sixth solo album – it's certainly the prettiest.  Soft as a dandelion clock. "   The Independent on Sunday
"Master songwriter turns some of his best material on himself.  Give it a week and it's following you around."  The Word
"One of the best collections of songs any Englishman will release this year. Boo takes life's little moments and rather than blowing them up, points out their importance, sadness and loveliness with the most understated beauty." Rhythms of Redemption
"Immaculately crafted, sweet-natured electronic folk-pop."  Classic Rock
"Boo Hewerdine is one of the UKs finest singer songwriters . . . Harmonograph is heavily sewn with his usual rich melodies!  Great!!"  Classic Rock Society
Official website
Twitter