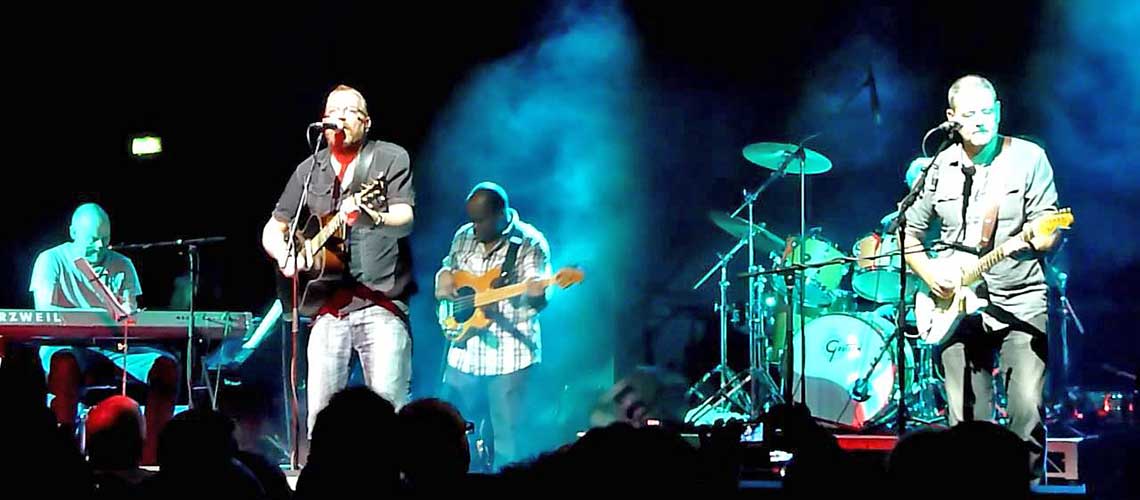 The Bible is one of those 80s bands that writers and singers often cite as one of their favourite bands of all time – they were hugely critically acclaimed but never quite made the big commercial breakthrough. 25 years after their first release, we are delighted to release a beautifully packaged, extended and re-mastered edition of their debut album, Walking The Ghost Back Home on both CD and 180gm vinyl.
The Bible – Walking The Ghost Back Home
The Bible's Walking The Ghost Back Home – 25th Anniversary Edition includes extra tracks 'Glorybound' (a song that Nick Hornby immortalised in his book '31 Songs') and a previously unreleased demo version of 'She's My Bible'. All-new and fully downloadable sleeve notes detail how they came together, how songs were written and recorded, the importance of all night cafes and the part a German man with a spinning bow tie played in their eventual split.
The Bible remains a somewhat enigmatic band.  In 2011, they got back together for two special gigs.  The gigs went so well that they did it again in 2012 to celebrate the 25th Anniversary of their 2nd album, Eureka.  We know that they're planning on playing a Christmas 2013 gig if not before.  We're working on persuading them to write new material for a brand new album, and we keep checking back with them to see if anything's happening.  No news yet.  If it does happens, we'll be dancing and shouting it from the rooftops – and put it on Facebook of course.
Head over to the SHOP to find the CD version, two different vinyl versions (single album and double album editions) plus a special limited edition T-shirt that should keep you going for a while, even if the new album takes a bit longer than we'd all like.
Official website
Facebook
YouTube